Welcome to Replacement Birth Certificate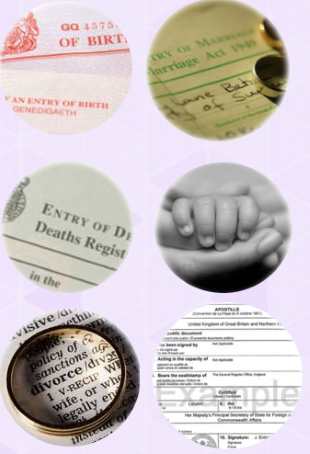 We provide replacement Birth, Death, Marriage or Divorce certificates registered anywhere in the UK. The fee for a replacement certificate start from £13.99 plus postage.
All certificates provided are suitable for all legal and family history purposes and are dispatched after 8 working days by 1st class post. Overseas orders are dispatched by airmail. Postage costs start from £1.99 for UK and overseas delivery.
Replacement Certificates may be required due to the original certificate being lost or misplaced, or by those interested in genealogy. The certificates provided can be used for constructing family trees, or for any official purpose including applying for Passports, Driving Licence, Employment, Social Security, Visa, Banking & Insurance, School or University.
Alternatively, you can order a Replacement Birth Certificate by calling our office.
Payment can be made via our secure online system using debit or credit card.